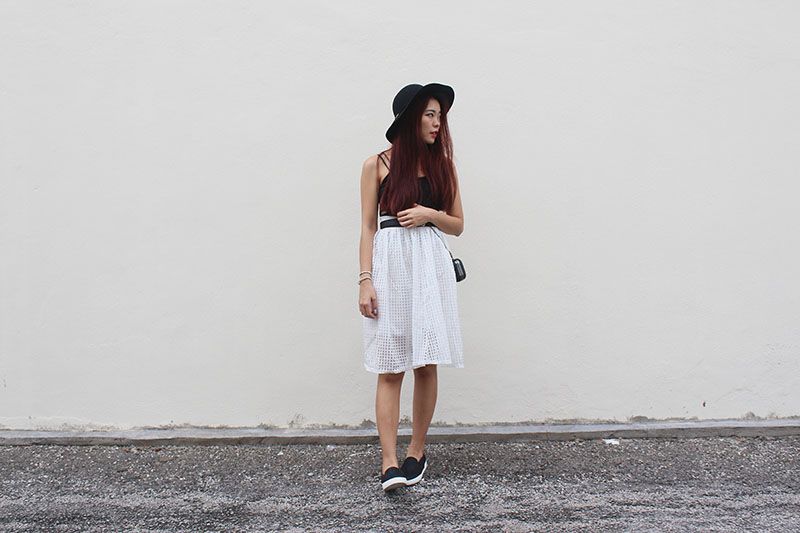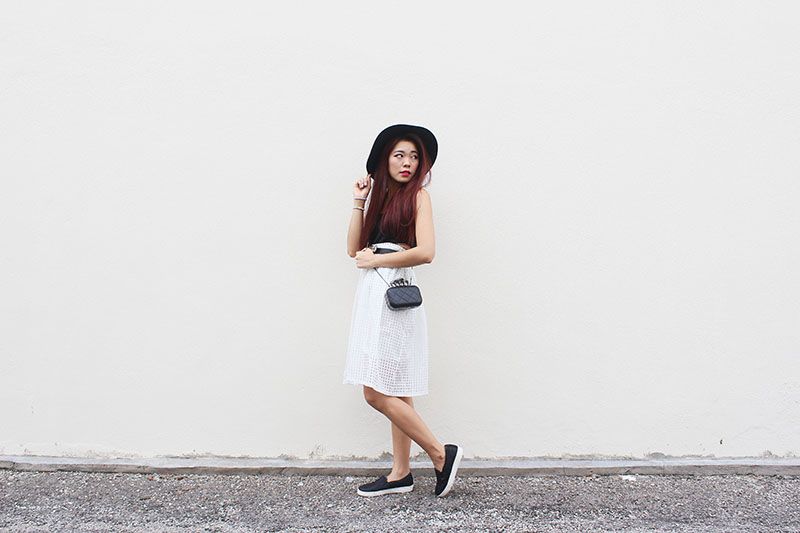 Top and Belt : Raqul Reeds | Skirts : Wild Creature | Shoe : Zalora | Clutch : Red's Revenge | Hat : HnM
A big thanks to Raqul Reed and Red's Revenge for being so generous by providing me with so many amazing and day-to-day essential accessories. I've always wanted to find a perfect clutch that is handy, light and at the same time , able to to fit all my tiny things into it. No doubt, I knew that Red's Revenge skull ring clutch was the perfect one when I laid my eyes on it. Be surprise with the amount of things I am able to fit into it, with my cash , ID card , two long lipsticks, contact lens casing , foundation cream and a deck of name cards.
Nonetheless, along with the top and belt by Raqul Reed's, the clutch matches so well together with it. I cant be more grateful when it comes to all this small gift giving , thank you so much Raqul Reed and Red's Revenge.