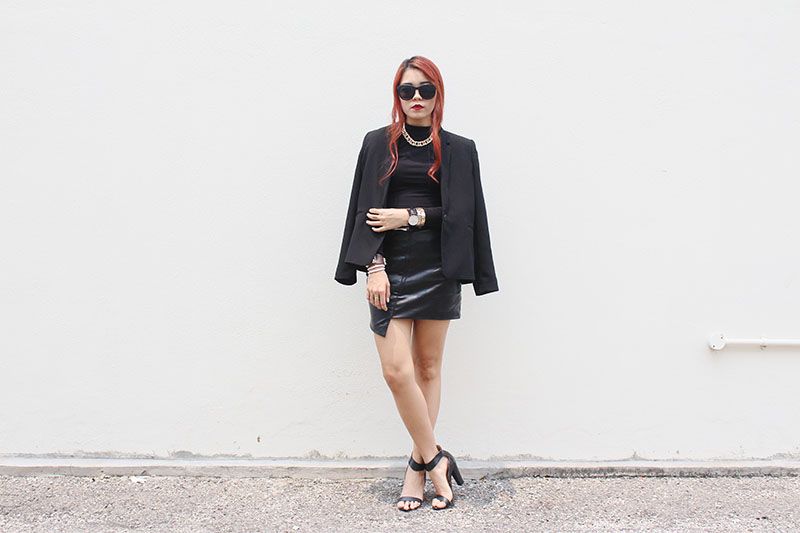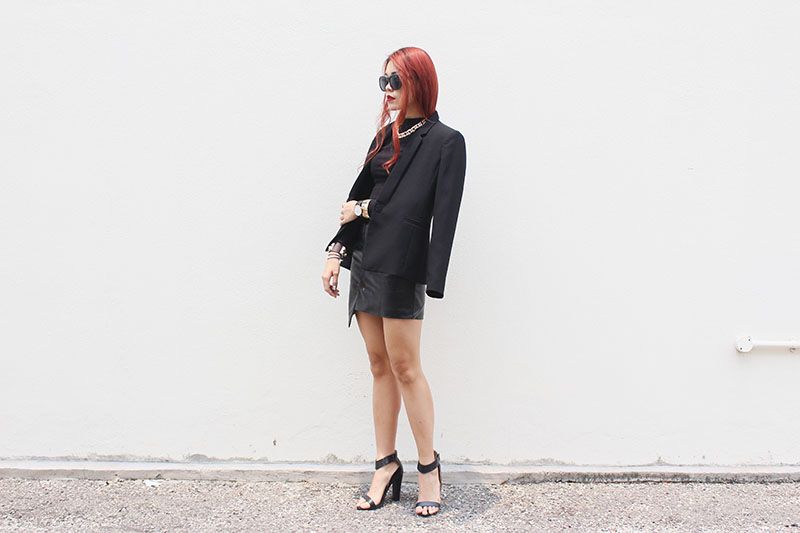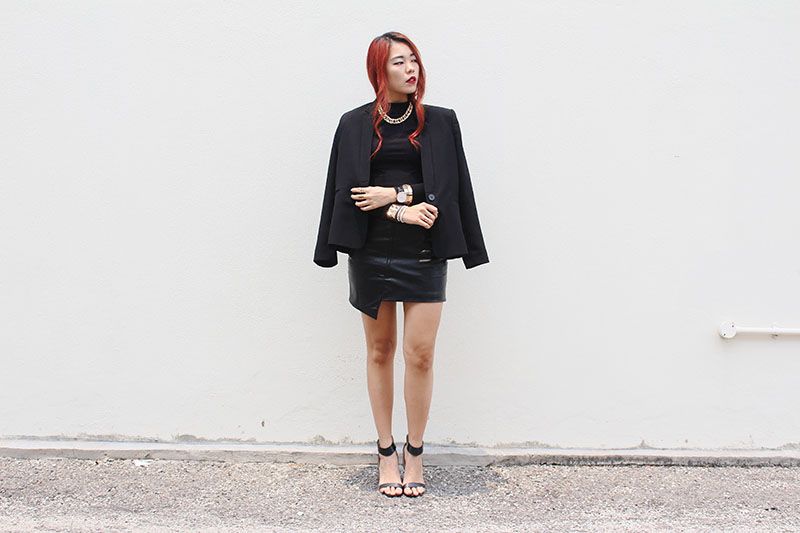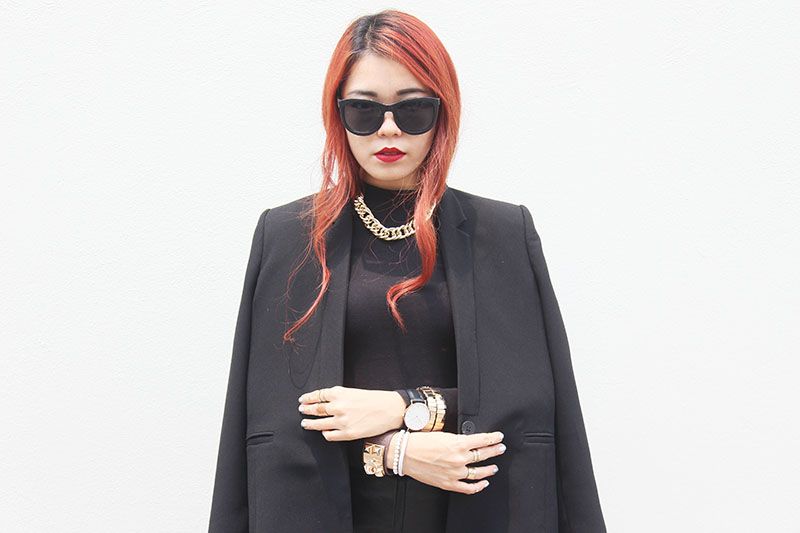 Blazer : MANGO | Crop Top : HnM | Skirt and Heels : Zalora | Watch : Daniel Wellington
I know I have been slacking lately when it comes to this page, it's like work and lifestyle has been taking over my time and the the only free time I have , I ll fully use it to sleep or perhaps just read a good book and still off to sleep. Haha, I hate to admit it but working life is exhausting , I m trying to find the balance to engage more in my social life after work rather then just go home and sleep. However, that's what I feel I should do, find a balance between both things.
As for this outfit, it's one of those day where I just want to layer myself with long sleeves turtle neck crop to and blazer over it. I want to feel cozy despite the hot weather. Not to mention, this picture also indicates how long I've slacking with this blog .The growing roots of my hair at that time was making me feel rather irritated , but oh wells I have completely dyed to a much neutral colour to take care now, will blog more about it on the next post.