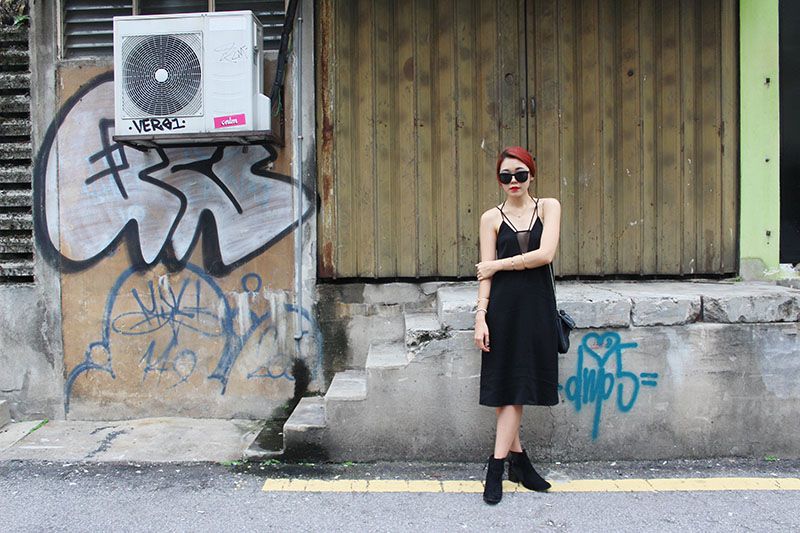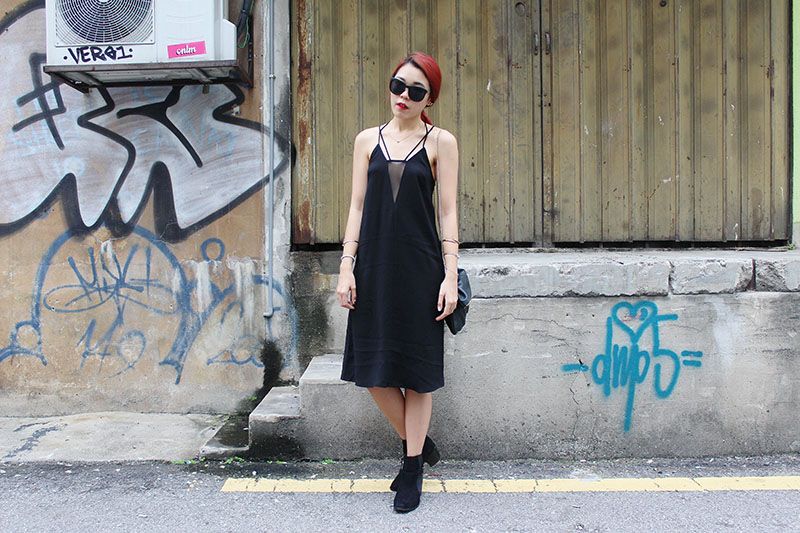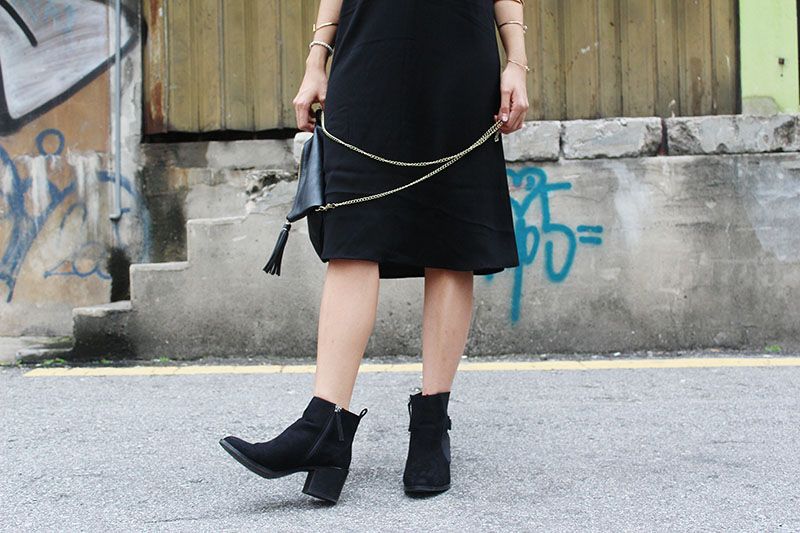 Dress and Sling Bag : HM | Boots : Zara
The streets of Bangsar is definitely one of my favorite spot to hunt for casual and amazing location for a snap. Each streets and alley is unique in it's way, the atmosphere of the place is really good and relaxing even though ... it's always full with people walking and driving around. That place is mad congested but somehow it gives you a calm feeling when you sit by a coffee shop and just enjoy each sip of your drink. For me the place makes me feel really warm and homey.
A good day definitely needs a good outfit to go with. My current favourite from H&M , never fails to ease my comfort. This easy-to-wear dress from HM latest collection is a must have in my wardrobe ; it's easy, chic and comfortable. I dont know when will I even get tired with all the blacks and whites , pretty digging the minimalistic style.