Living in a country that only has one season through out the year, I pretty much master the skills of fully utilising the summer here in Malaysia. Malaysia is a tropical country, it's always sunny and humid here and that's why foreigners love visiting our country ; at least that is what I think hahah. Same way around, that is why I wish I could experience staying in a country that has four season through out the year. I mean this is human nature , you will always want things that you couldn't get.
Dont get me wrong, Malaysia is a beautiful country we have amazing tropical jungles and breath-taking beaches as well. Just that, I would really like to experience living in a cold country as least once in my lifetime. Anyway back to the main topic, so..... I feel that it is only appropriate if I do a blogpost about summer ;) . I created a few mood boards here that shows what I personally think is a summer essential. Yeap yeap, I love doing mood boards even though it takes up alot of time and patience to crop and edit it.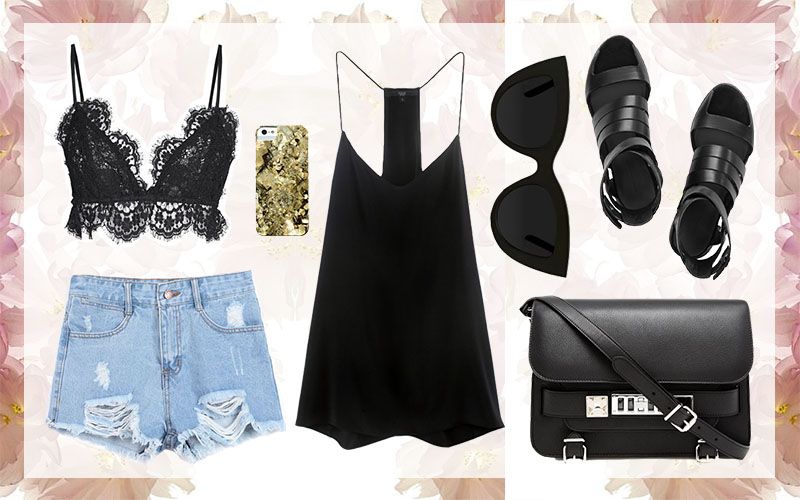 1. Casual , cooling, and comfortable

The Three C's basically just says it all . When the weather is sunny and the heat just pierce through your skin , that's when a loose tank top and a pair of high-waisted denim fits perfectly well for a summer outfit. As much as I love layering, which I still enjoying doing it, I also love being casual and comfortable too. For me, to spice up my outfit, I'll definitely wear a lace bralet inside , pair it with an edgy sandals with a cross-body sling bag and a cat-eyes shades and I m good to go strolling the sunny weather.




2. Summer Quench

It's summer time, and it's all about colours. You may find it contradicting because I only love black and white clothes, but hey... I like my food to be colourful ! Popsicles , cocktails , infused water and a bowl of colourful fruit salad is a must for summer. It's hot out there, and the best way to quench your thirst is with all the amazing summer food. That's what I call them.

a. Popsicles is good when you feel like munching something.
b. Cocktails are fantastic if you're on a beach vacation.
c. Infused water is the bomb, I am absolutely crazy over infused water. It is not only refreshing but it's super healthy.
d. Fruits salad ... well I think you just cant say no to a bowl healthy snacks !




3. Beach-itchy Time

Summer is the best time for you to get as tan as possible, if that's what you want haha ! Well, I don't know... I somehow feel that it's so wrong if I m doing about summer essential and I don't create a mood board for a beach wear. Anyway, here it is !

Going to the beach is all about relaxing and enjoying every moment of the sea breeze and the sound of the waves. Unless, if your goal is just to get tan and that's it, towels and music is what you need haha !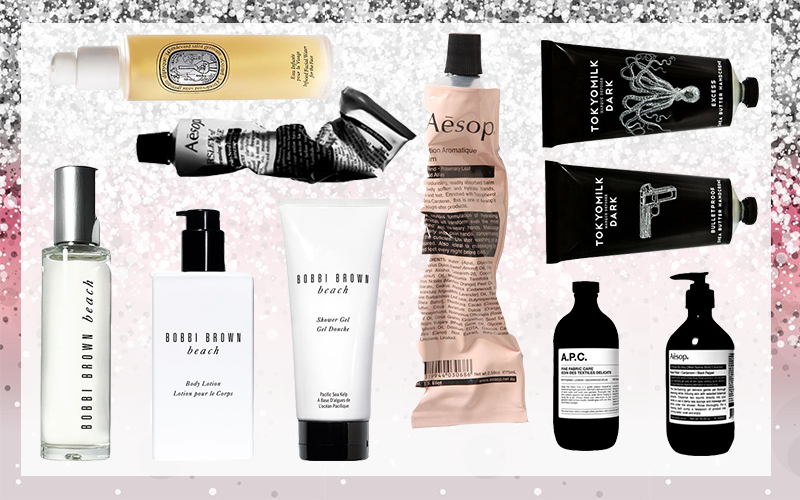 4. Skin Remedy
UV lights are bad for your skin. As much as you love tanning or as much as you love summer, taking care of your skin is important as well.
I learned my lesson the hard way too, I used to go under the sun without applying any sort of lotion or sunscreen and I pretty much fucked up my skin when I was in high school. To be honest, I regret big time and that's why I feel that it is important to always apply sunscreen before you leave the house.
In conjunction with this summer blogpost, I 've also found a website that I find it really useful and convenient and it's call
Raise.com
. Basically,
Raise.com
is an online gift card marketplace where consumer gets to sell gift cards for cash or buy discount gift cards to any of their favourite brands.
The reason why I say it's useful because when you buy a gift card you can either use it for yourself or you can buy it as a gift for your friend as a birthday gift or an anniversary gift. Second of all, it's convenient because it saves time and if you feel like buying a cup of Starbucks coffee all you need to do it just use the gift card for any further reduction or discounts.
Now, you may wonder how is this website even related to this post ? Well it does , because Raise.com have collaborated with a few brands/ company that provides a good range of summer beauty products. In a way, it does help us to save so much while hunting for all the summer essential products.
Lastly, I hope you all like the mood boards as much as I do and it doesn't hurt hurt to also check out
Raise.com
for amazing range of gift cards ! Till then, doodles.