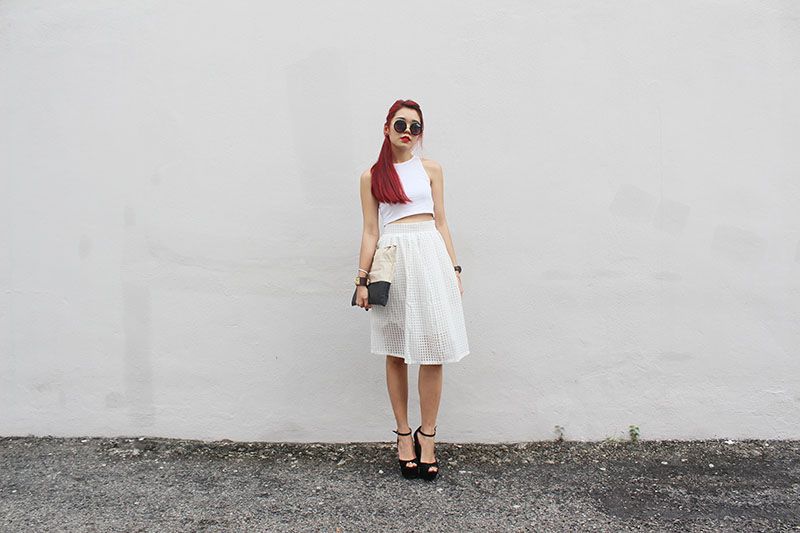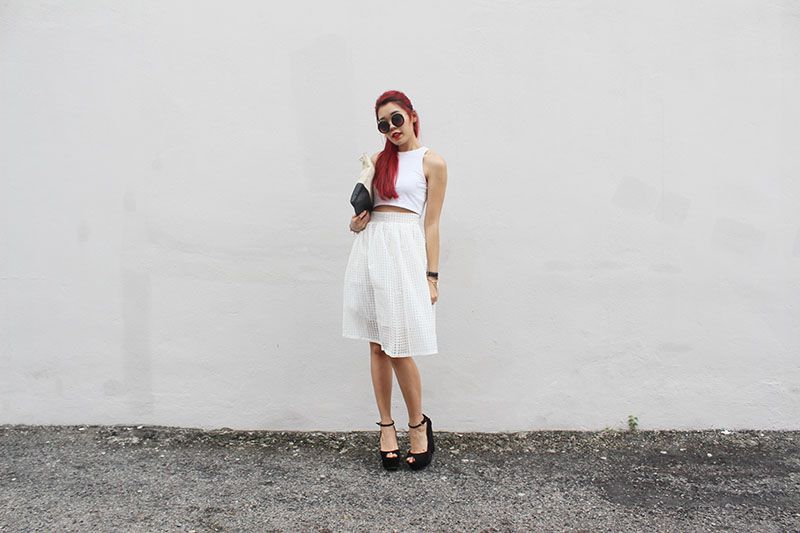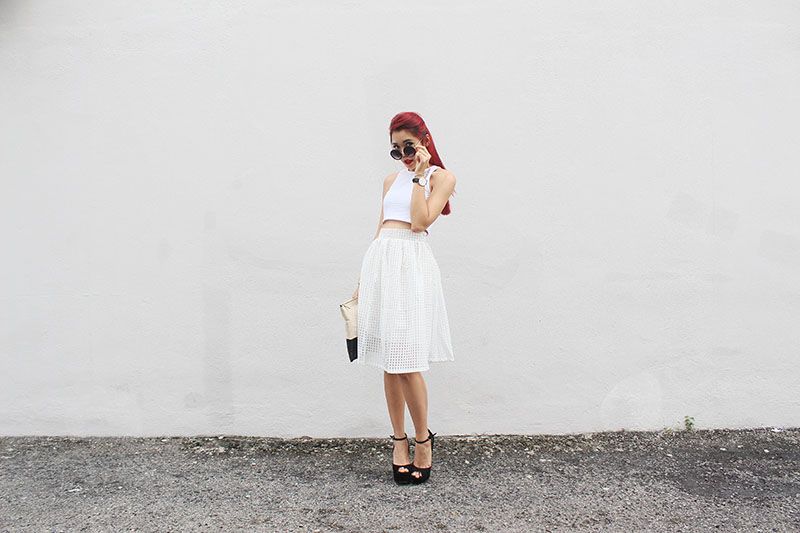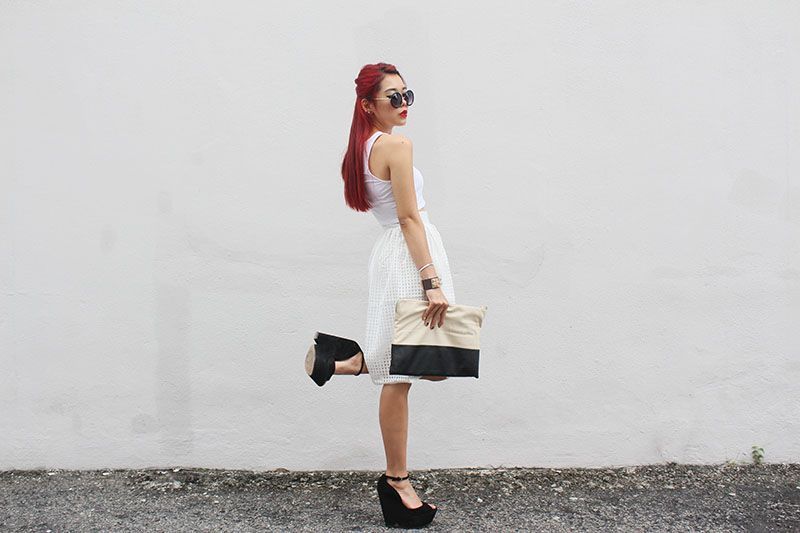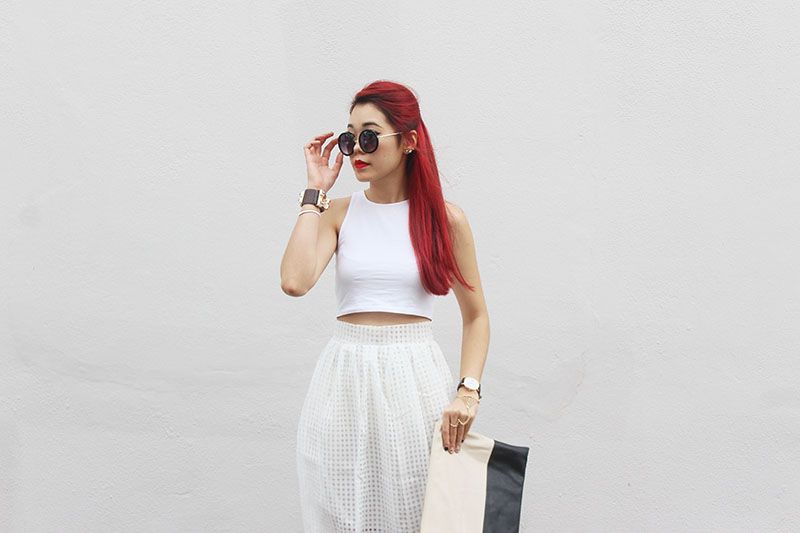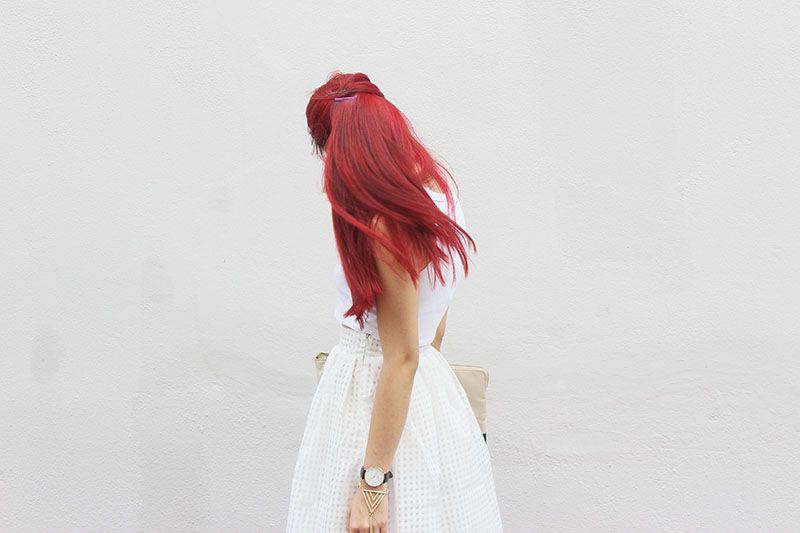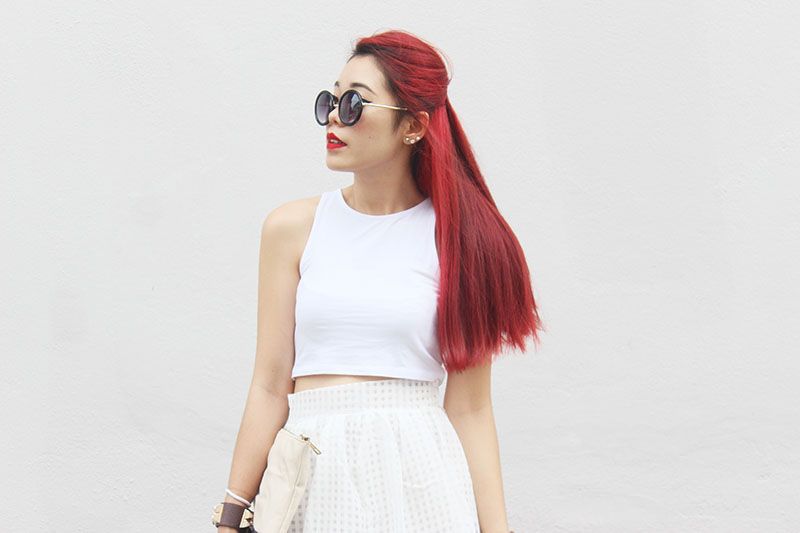 Crop top : HnM | Skirt :

Wild Creature

| Clutch : Vincci | Wedges : ZARA
I m finally back after weeks of not updating , with a red hair ! Well, this was taken a week ago and now my hair colour are starting to fade to a lighter shades of red. To be honest, it actually took me awhile to get used to my hair being so red, sometimes I tend to forget that I have a red hair and it explains why I get all the stares when I m walking or shopping around the mall.
I guess I finally took a step to try a much daring colour despite all the doubts. I cant thank my hairstylist more for this colour . For those who have asked where did dyed my hair , well now you get to know.
I did my hair at Q Hair Work Saloon by Chezz Technique, which I mention before in one of my hair makeover post . Q Hair Work Saloon is located at Seksyen 17/54 , if you cant find your way there Waze is always the best solution because that's how I got there. Once you're there, just look for this tall, cool and amazing hairstylist called Mei Fong and she will try her best to fulfill what kind of hairstyle and colours you desire. I just love her and I m sure you will too.
Remember to always call to make a booking before going there because it's hard to know whether will she be free for a walk-in. So here's the full details:
Name : Q Hair Work Saloon
Address : 22, 1st Floor, Jalan 17/54 , Petaling Jaya
Contact : 0379316168
Hairstylist : Mei Fong
Facebook : https://www.facebook.com/qhairworks
My locks are pretty dry now, cant wait to be back for a hair treatment.
Anyway, here's an outfit that I think it fits my hair perfectly due to the colour contrast. The whole outfit is so simple and it's rare to see me dressing up in an all white look. Loving the midi length skirts by Wild Creature. They are a start-up blogshop that caters to young adults and I have to say I am really digging all their clothes. What I like most about them is the design and price, it is affordable and the designs are nice and the second good thing about them is, their delivery is super fast and efficient. You should really check them out at ,
https://www.facebook.com/shopwildcreature
.