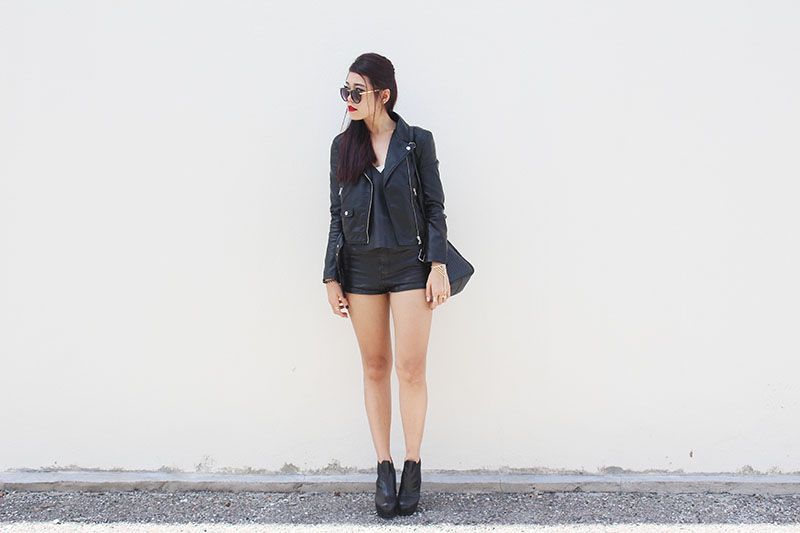 Leather jacket and Shorts : HnM | Leather Top : ZARA
As much as I know how troublesome it is to wash or dry clean a leather apparel, I'm still reluctant to stop hunting for it. Now that I recalled all my daily outfits, I came to realised that I always incorporate leather into my day to day wears.
I know I know.. wearing leather, under such humid weather , with piercing heat through the skin, it's an foolish act. However, I just cant help it, and that's why I always dream of living in a four season country so that I can fully utilise all my winter wears, coats and leather jackets.