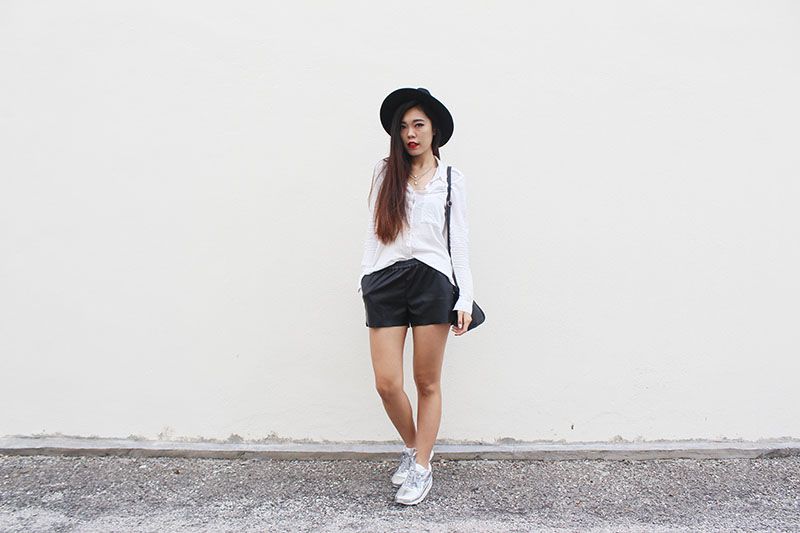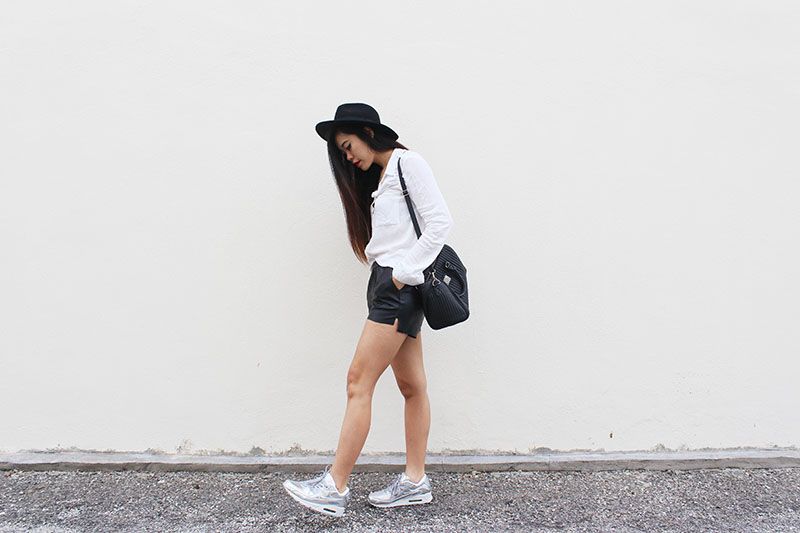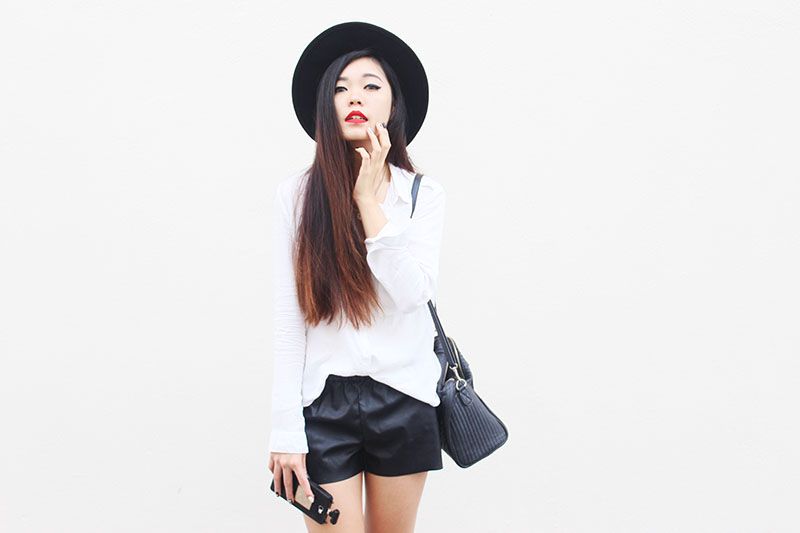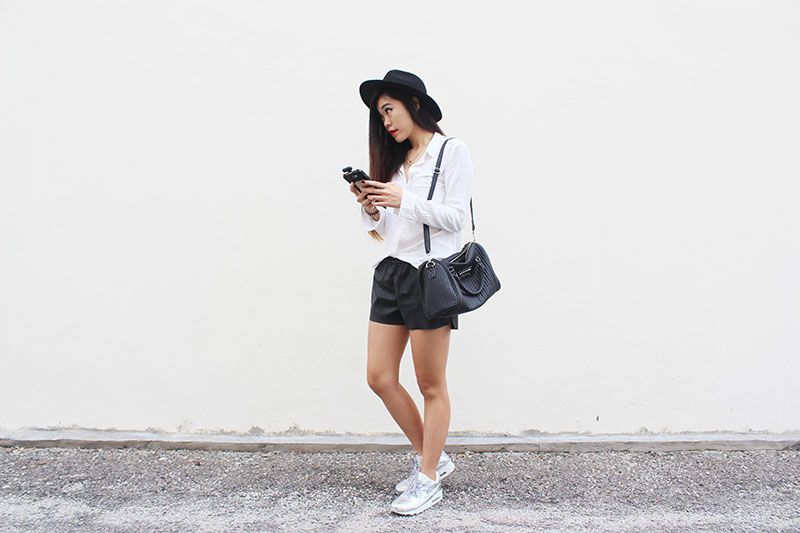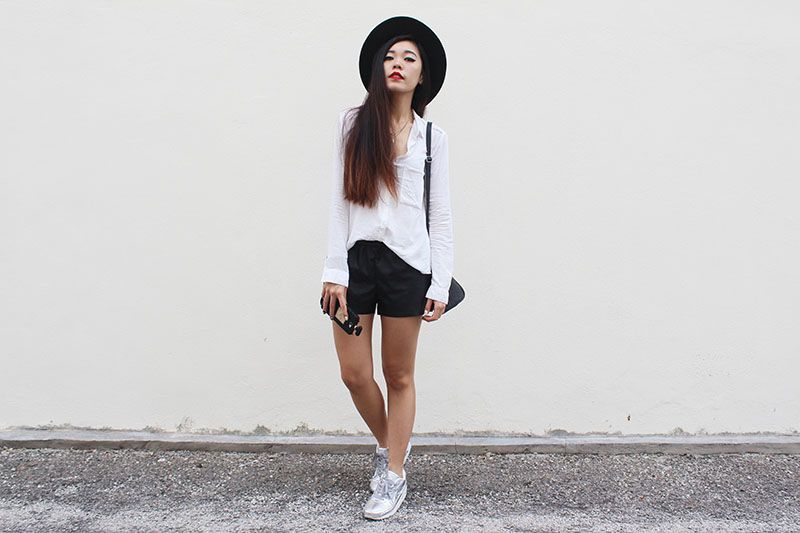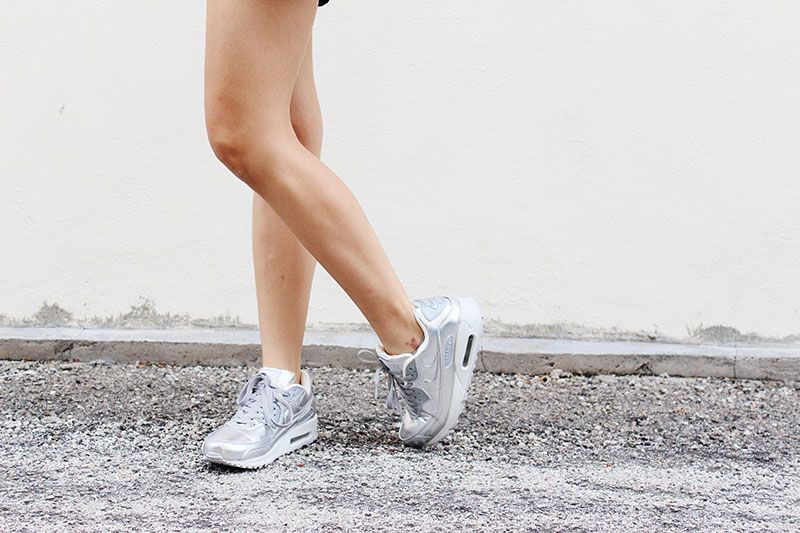 I m loving this lazy and simple look here. Just tucked in some white top, a loose faux leather shorts with a pair of liquid silver sneakers and you're good to go for a casual date.
Not to mention, I came to realised that recently i haven't been wearing much of my high heels to work and to certain outing. The truth is, ever since I have invested in a pair of boots and various sneakers, I found myself being too comfortable with them. It's pretty fun wearing everything with a sneakers because it makes you look like you're on a run for something but in a very fashionable way.
Like I've said, who ever thought that sports shoes like Nike , New Balance, Adidas could be such a fashion statement and brings more comfort to your individual style and global trends. Personally, trying new things has always been in me for quite some time and it's very obvious that I wouldn't want to missed this chance to incorporate some sporty trend into my day to day look.