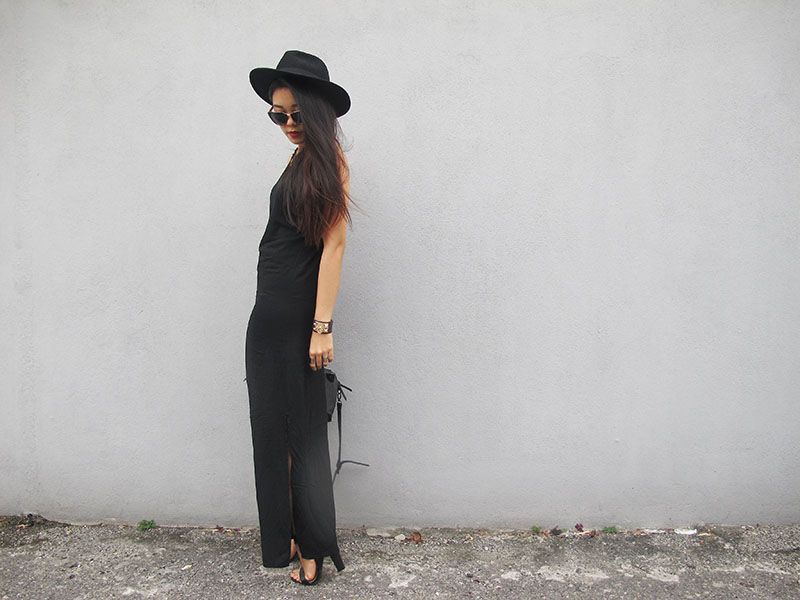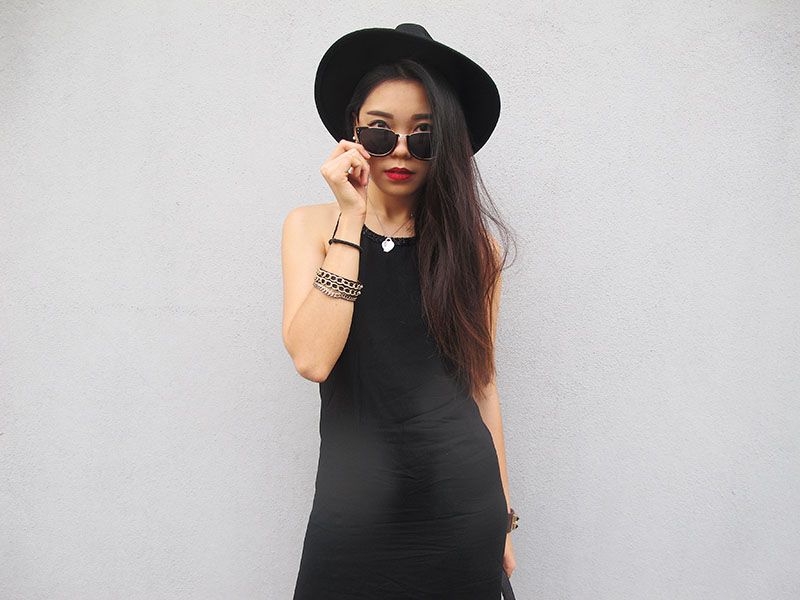 Floppy hat : H&M | Maxi Dress , Shades , Shoe sandals : Zalora | Bag: My Secret Wardrobe
Lately , I've been having this crazy habit of bringing my floppy hat no matter where I go. Don't you think it matches almost every outfit I wore, well at least it is to me. I like how it goes so well with all my maxi dresses, all my punk and dark outfits and all my casual looks too. Not to mention, cant say how much I've made the right choice to have bought this dress from Zalora ; it fits perfectly and extremely comfortable to the core. I could literally dance and jump all night with this dress.
Moreover, thanks Junzie for the shades and I have to say every since I've joined the company I have been blessed in so many ways. My colleagues are great, landed on a great position in my company ; I m just grateful for the people who gave me this opportunity to excel in what I want to be in the future, really hope this is a great stepping stone for me.