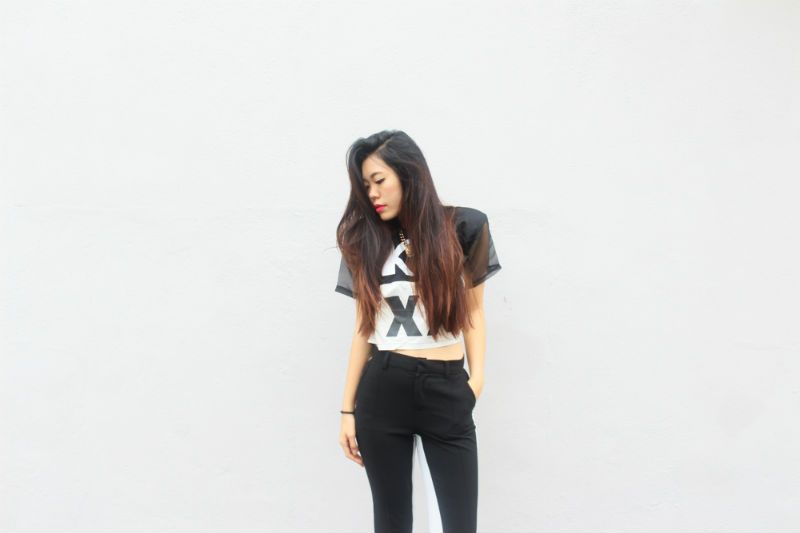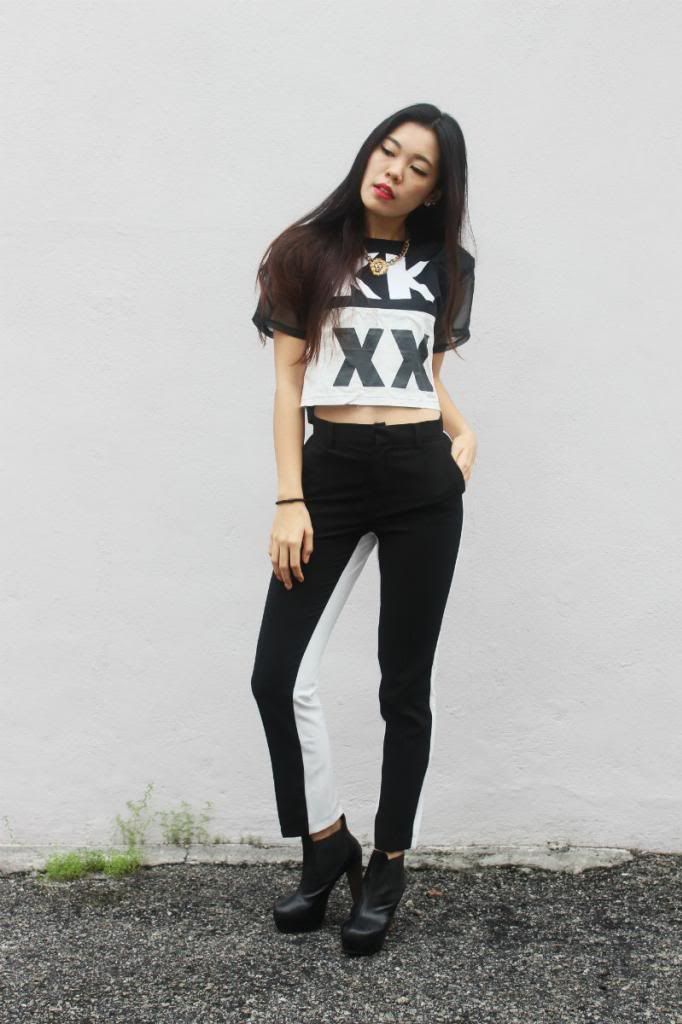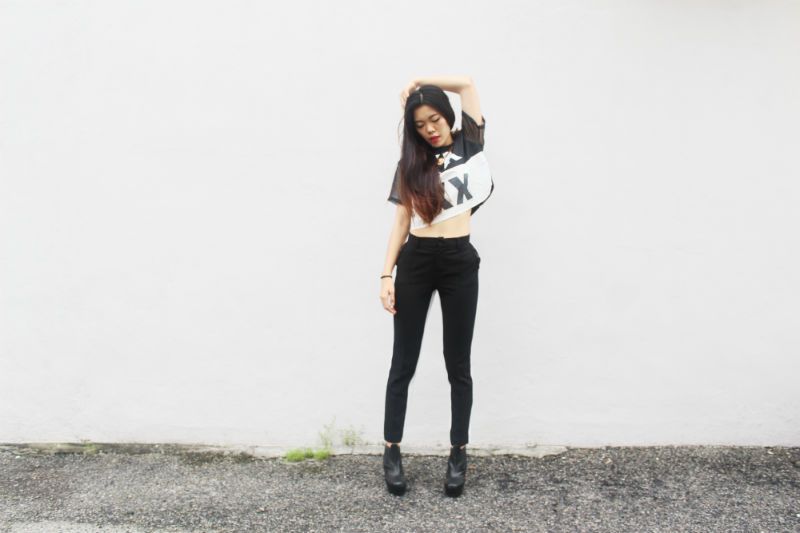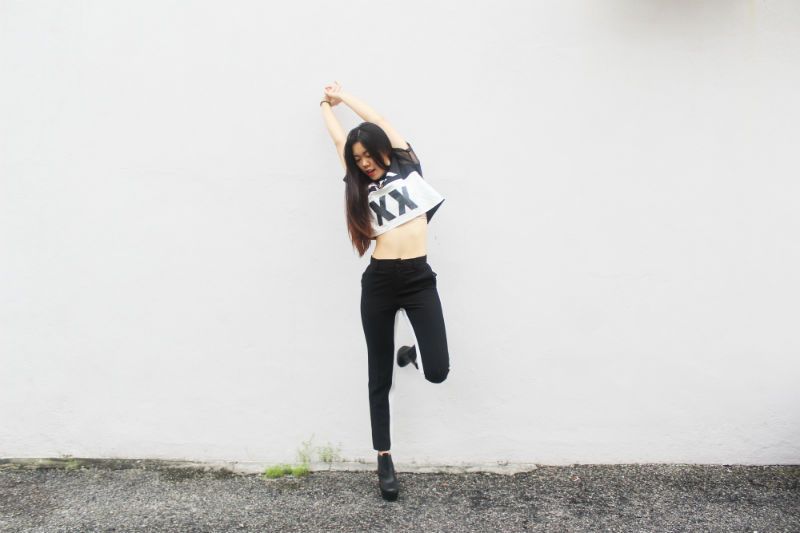 Weekends can be such a joyous thing up until last week. Bare in mind that, with hectic workloads, exhaustion and early morning wake up calls, it's undeniable that I truly look forwards to all my weekends like a fat kid who cant wait to gulp down a whole chocolate cake. Today, I finally able to meet up with a few of my college mates and it's funny how we all chat through the dawn like a whole new different person today. We enjoy each and everyone's accompany and how we realized that , we need more of this session in the future to come. Sometimes, it's true that little things like this brightens up those restless and mood-less days.
Anyway, I finally get to blog about the amazing cloths I've received from
Blaqmagiklvrs
and you have no idea how I instantly fell in love with that store. Everything is literally , so me. This online boutique is sick to the feet that it's so goth, geek, chic, rock and stylish, I just love it.
So here's an amazing KKXX top from them. Initially, there were suppose to be a KKXX skirt to match with the top but I was feeling , why don't I match it with a two tone trousers and a boots. Somehow it brings a out a different flavor to what I initially visualize it to be.Therefore guys, do check out BLAQMAGIKLVRS, because they're sp dope and stay tune for more lookbook post with the cloths from them !