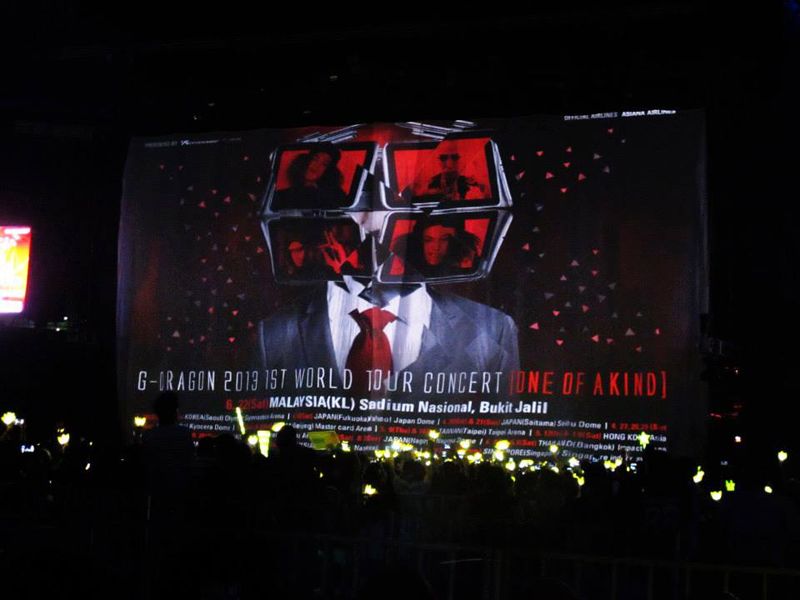 My fixation for k-pop would probably be the other side of me that you will finally see in this post. Oh yesh, especially to Big Bang, they are my biggest weakness. After holding such heavy grudge and regret for not bringing my camera for Big Bang Alive Tour in Malaysia, this time round I decided to disobey all rules and law of the concert and sneak my camera in for G Dragon : One of a Kind tour concert.
GD does knows how to put on such a good show, the way he dances, the way he sings, the way he smeyes, the way he stares into your eyes and the way he talks, even the way he wipes off his sweat looks freaking handsome . Not forgetting the heartthrob Taeyang, reminiscing back the way i reacted when he came out.. it was pure madness and insane. I screamed my lungs out like nobody's business.
I just love them boys to damn much.