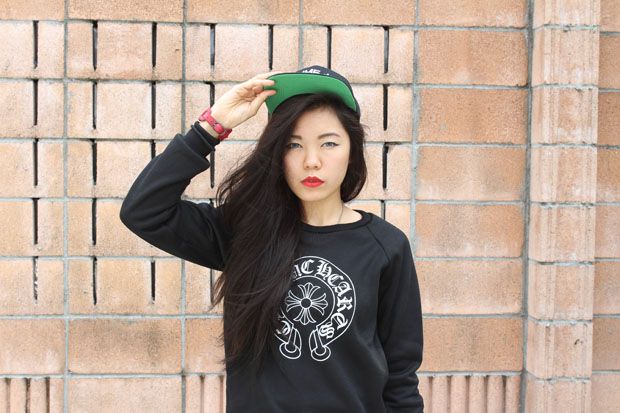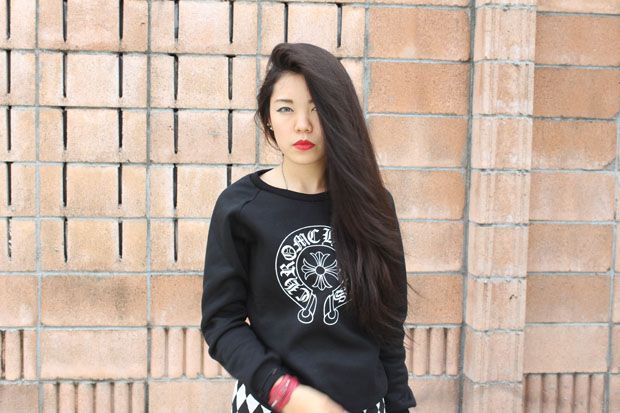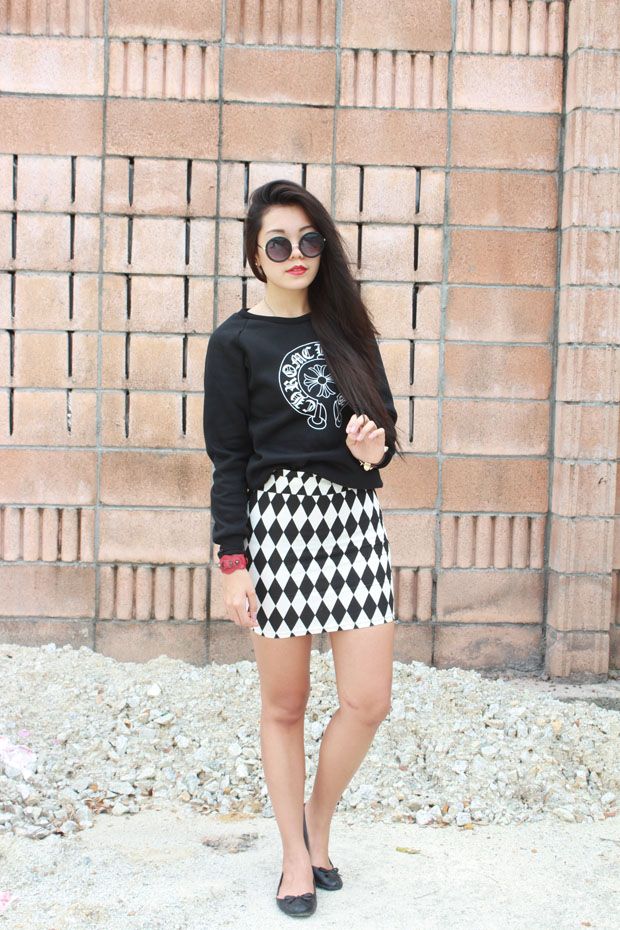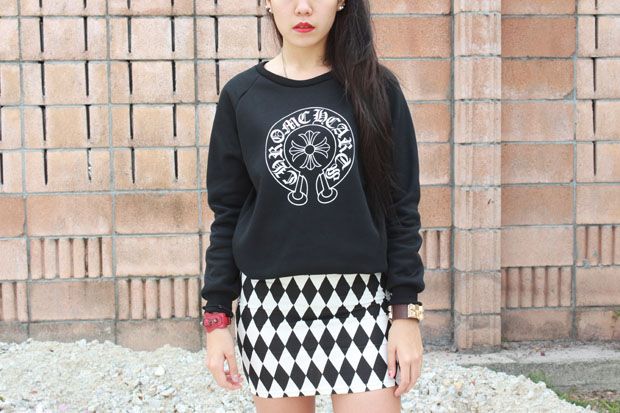 Being a huge girl fan of Big Bang ( a korean band ), I've always pay attention to whatever brand that they wear. If you guys are equally crazy as I am towards them, you guys would probably know that chrome hearts is one of their daily-wear brand.
Especially Tae Yang. Oh yes, I love him the most among all 5 of them ;p. So, I guess this explains how i get to know about the brand , to basically wanting to own a similar sweater like what they wear. Since i cant afford the real one, why not purchase the inspired one.
To the amazing Sturm n Drum, you guys never fail to burn a hole in my pocket, in a good way. Hehehe. I m loving the sweater itself and loving the monochrome skirt that i pair with it as well too. Minimal yet comfy.