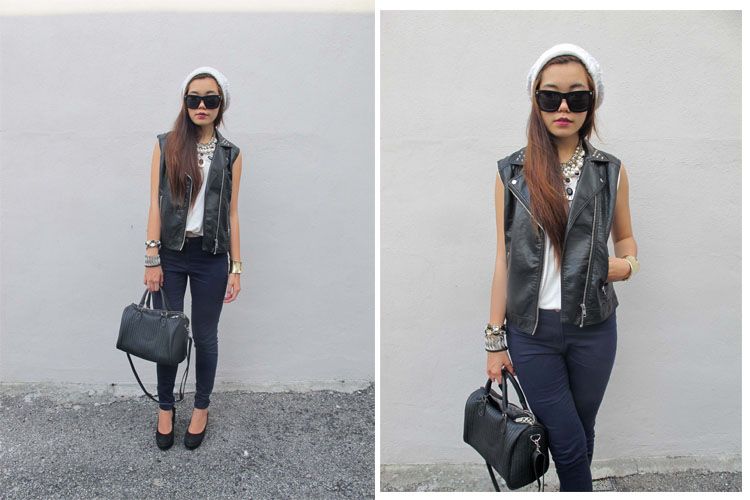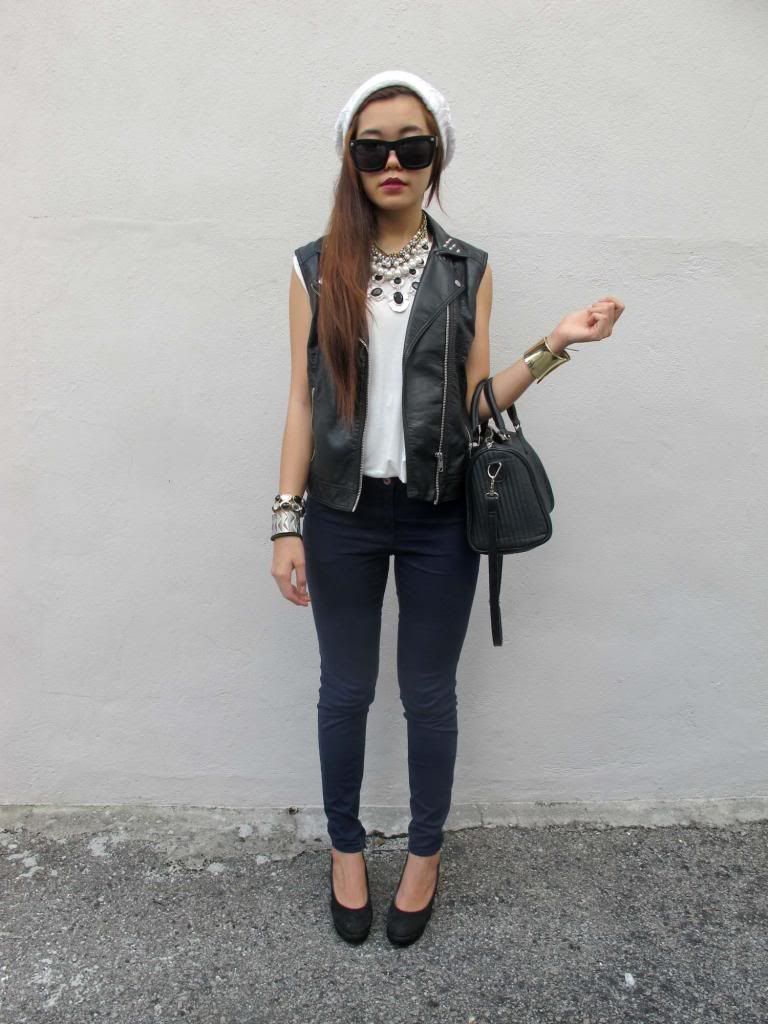 Leather Vest & Dark blue Jeggings: H&M | White Sleeveless tank : Tongue in Chic | Beanie : Hat Attack
First and for all, Happy Lunar Year to all that is celebrating this festive now. Since I was young I ve always love celebrating Chinese new year, merely because it's the only time that allows all the generations after generations, siblings & relatives to really gather together and catch up what was leave behind. Not to forget, delicious delicacies and bright red packets given out to the young ones like me & dressing up time.
This time round, I start off my chinese new year eve a little laid back with beanie , jeggings and a leather vest. Not to forget to thank
Fashion Valet
for the brilliant statement necklaces. I decided to stacked two statement necklaces and here I discovered a whole new outcome for it and currently loving it as well. Check out Fashion Valet
HERE
for more lovely necklaces, apparel and handbags :)
More to blog about Chinese New Year day itself, till then have a great week & enjoy.