Just last month itself , on one of those normal days as I was driving to work , a sudden thought of travelling just came across my mind. It was spontaneous and it was just nice to have that thought and simply imagining the places that I would like to travel.
For me, I love travelling ; it's like an escapism from reality. To be able to travel around the world , to experience the diverse culture in different country and to just be a complete unknown in a different country is an adventure. I would say it's definitely one of my wish list out of 10 or 20 of it . I am sure that it's almost everyone's dream to travel around the world or perhaps work as a traveller for a living. Now , that's a dream job !
Right now all I want to do is just lay on the beach with my bikini on , with a book on my hand and just enjoy the sea breeze and cool air. I have been wanting and craving and this urge of .. wanting to go on a beach vacation. Here are some of the places that I have been eager to visit , is amazing how beautiful mother nature is.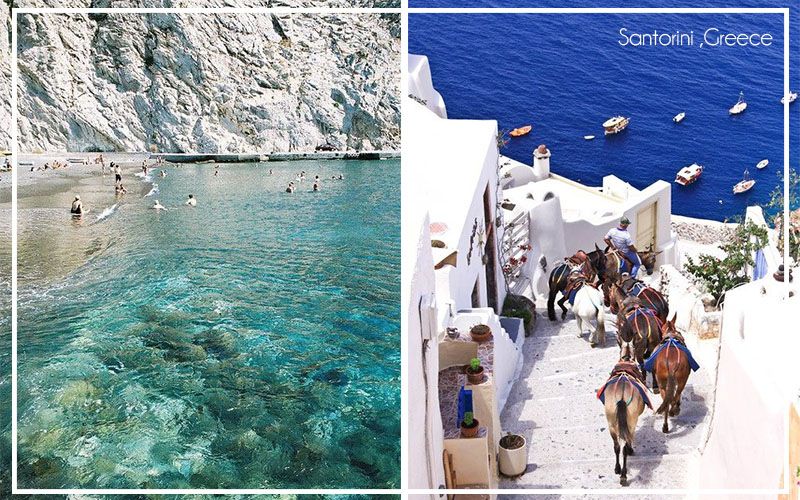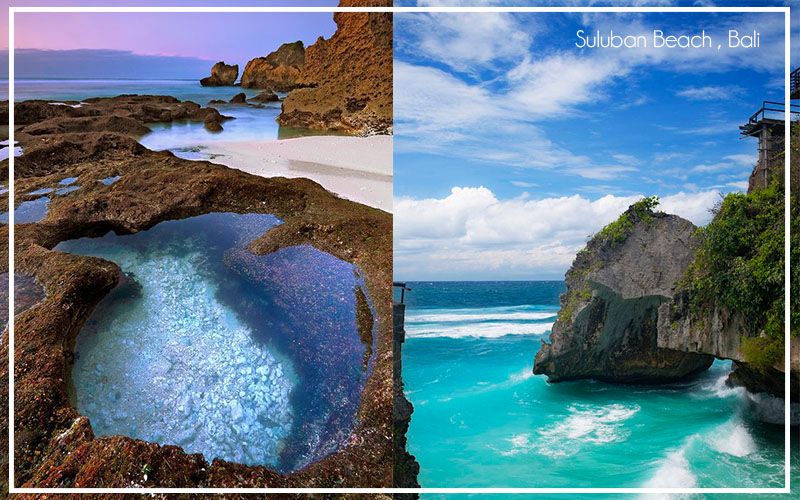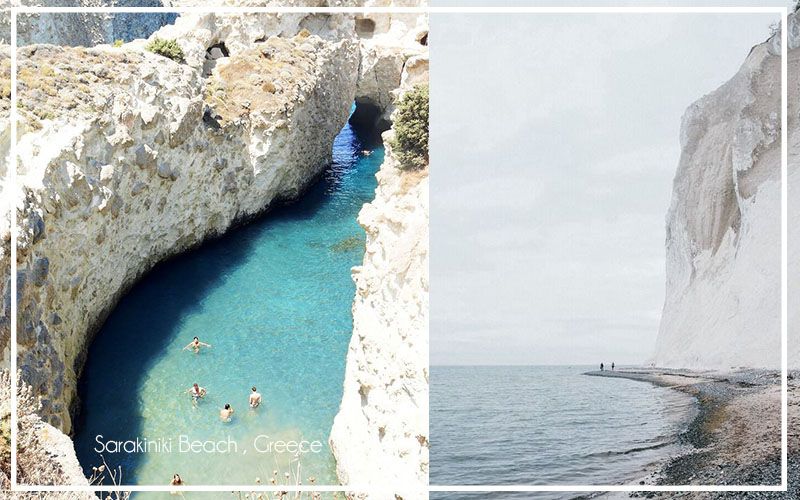 Look how breathe-taking, beautiful those sceneries are, and I am a very typical beach person kind of girl . Anything with clear blue water and tropical greens are my favourites. Travelling is fun , but it is also important to know what are the essentials to bring while you're on a holiday. In this case, I'll probably be focusing on the travel essential for a beach vacations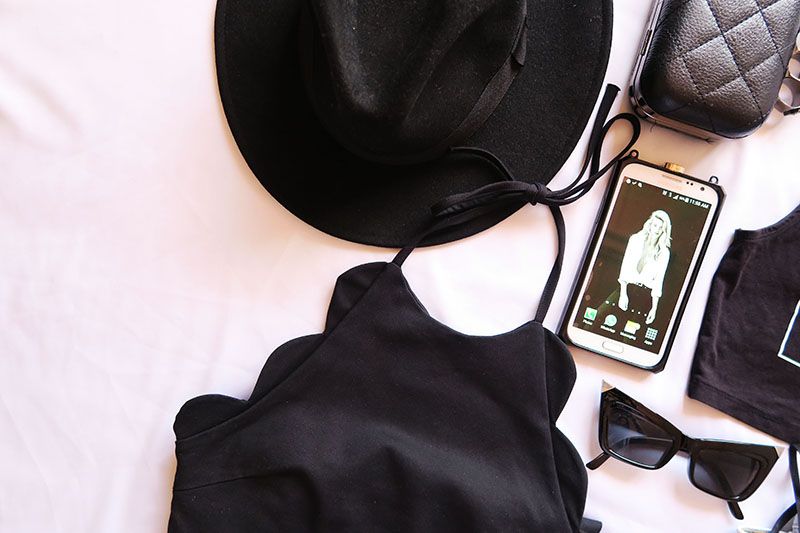 Summer Scallop Dress : Eightslate | Summer hat & Crop top : HnM | Bralet : The Scarlet Room | Denim Shorts : Cotton On | Clutch : Red's Revenge

Watch : Daniel Wellington | Bangles and bracelets : Hnm , Red's Revenge & DIVA Accessories | Earphones : Happy Plugs

Foundations and Concealer : 3CE by Stylenanda | Hand lotion : Crabtree & Evelyn | Lipsticks : Chanel and 3CE | Perfume : Signorina by Salvatore Ferragamo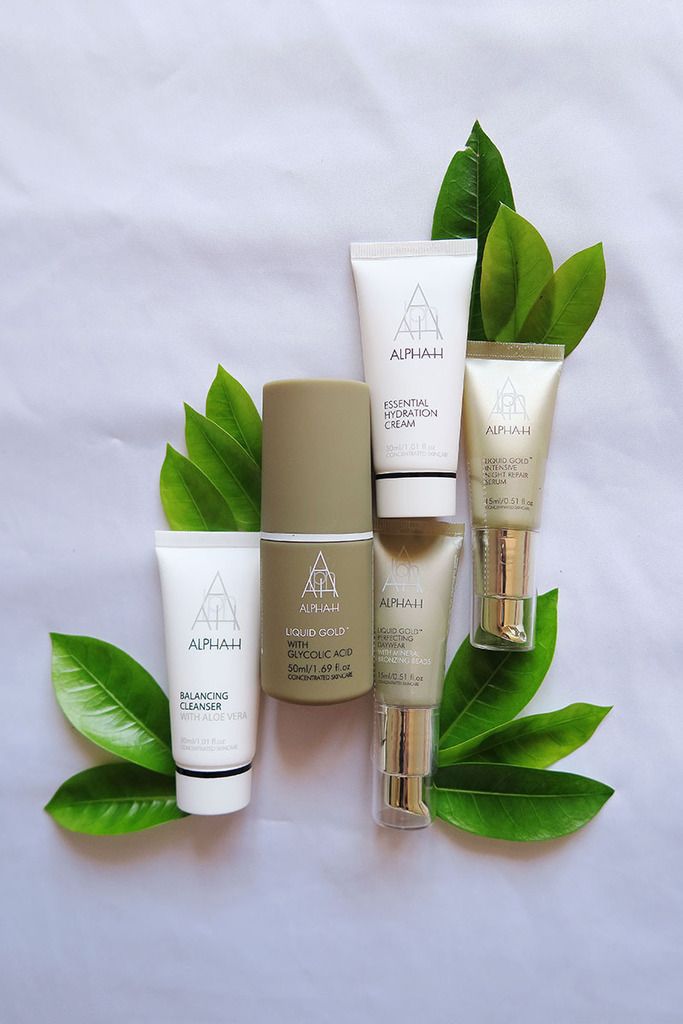 Skincare :
ALPHA-H – Liquid Gold Discovery Collection
by
LUXOLA
Being under the sun is all about bringing effective sun-screen and good moisturiser. It's pretty important to bring all the sun protection creams and hydrating remedies when you're on a beach vacation. For me , this Alpha-H Travel Pack by Luxola is a must-buy for any vacation. I like how it comes in such convenient size that i can just bring it anywhere I go. Second of all, it hydrates my skin and whats really good about it is that , if you're under the sun for a long time it actually give a treatment to sun damaged skin and soothe any redness on the skin. Hence , it's a perfect skincare product to bring on a beach vacation.
I hope I stand a chance to win a trip to Bali , it's a brand new campaign that
Luxola
x
The Luxe Nomad
held in conjunction to the travel season now. I can picture myself being there , enjoying every single moment as I was surfing through the
Villas Webpage
that Luxe Nomad provides.
Finger-cross , hopefully I stand a chance to win it
& before I end this post , here's a code : BLX-SPCF for all you pretty readers to enjoy a 15% off on all first-time orders at Luxola ( www.luxola.com) . The voucher code valid from one month starting from now.
Enjoy and have a lovely weekend ahead