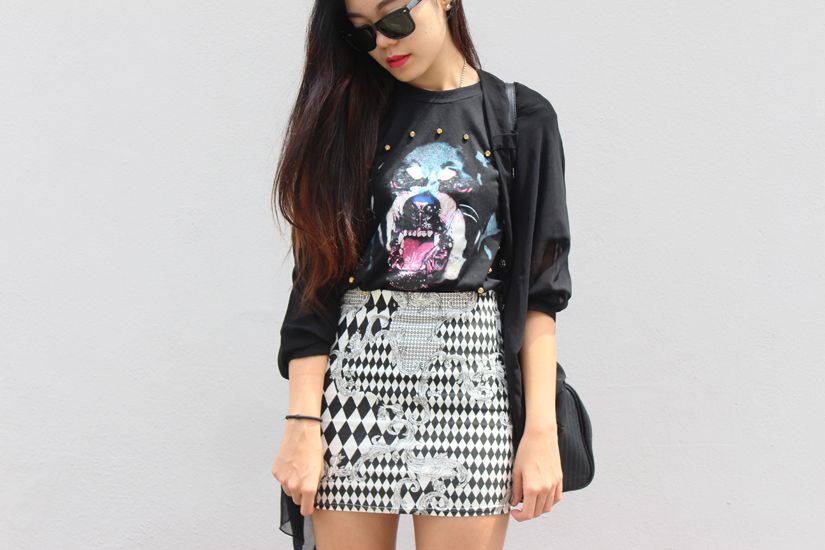 Top : Taobao | Skirt : Five Feet Two | Strap Heels : Charles & Keith
Since young, I've always been a skirt-type of girl, it does matter what type of skirt ranging from flair, body-con, or maxi, as long as it catches my eyes I wouldn't mind spending a penny just to get it. That's why I cant thank FivefeetTwo more for this bodyskirt that I've choose from their blogshop. Five feet Six is still a newly establish online blogshop so do check them at :
FivefeetTwo Facebook
Since I'll be starting my internship soon, it's a pretty comfortable and chic skirt to wear it around too. Talking about internship, it finally hit me yesterday that I done with college and I'm one step ahead to pursue what I want and what I urge to be. In today's creative industries, you really have to stand out to show your professionalism if not you'll always be hidden behind everyone's shadow. I 'll be lying if I say it isnt that tough at all, but I guess I have to constantly remind myself that it's alright to fall once in a while. Most importantly I know how to stand back up , so that I wont fall forever.