Grey Blazer : Topman | Rottweiler Tee : Mixmotto | Two tone trouser : taobao | Scandal heels & statement necklace : Zara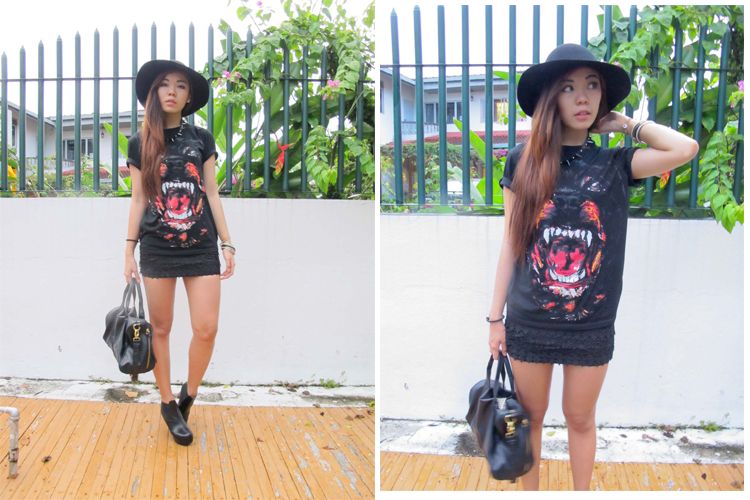 Rottweiler Tee & Spike Neck-wear : Mixmotto | Lace Skirt : Forever 21 | Boots: Sturm n Drum | Bag : Fashion Fanatic | Floppy Hat : H&M
This captivating and versatile rottweiler tee is definitely listed under one of my favorite and daily wear tee. It is also my best companion for a lazy day when I just feel like tucking into a t shirt and shorts. However, for me , wearing it too frequent may just degrade my favorite tee to a statement like dull. Haha. To give some spice and twist to it, I like styling it from all-to-bubbly with denim, to rock chic leather skater skirt, to formal neat wear blazer and trouser and last but not least just slacking it with my boots, lace skirt and floppy hat all in black. I just love black !

Once again, thanks Mixmotto.com for such an amazing tee here. If you haven gotten the chance to know who and what is Mixmotto, well they are a site dedicated to bring only the most talked about pieces and for those who are looking for something a little more than the ordinary. Their items are inspired by fashion pieces on and off the runways. Mixmotto does provides and affordable way to recreate high-fashion for all the fashion lovers.
What's amazing is Mixmotto offers free personal shopping services for any age, budget, body type and lifestyle as well.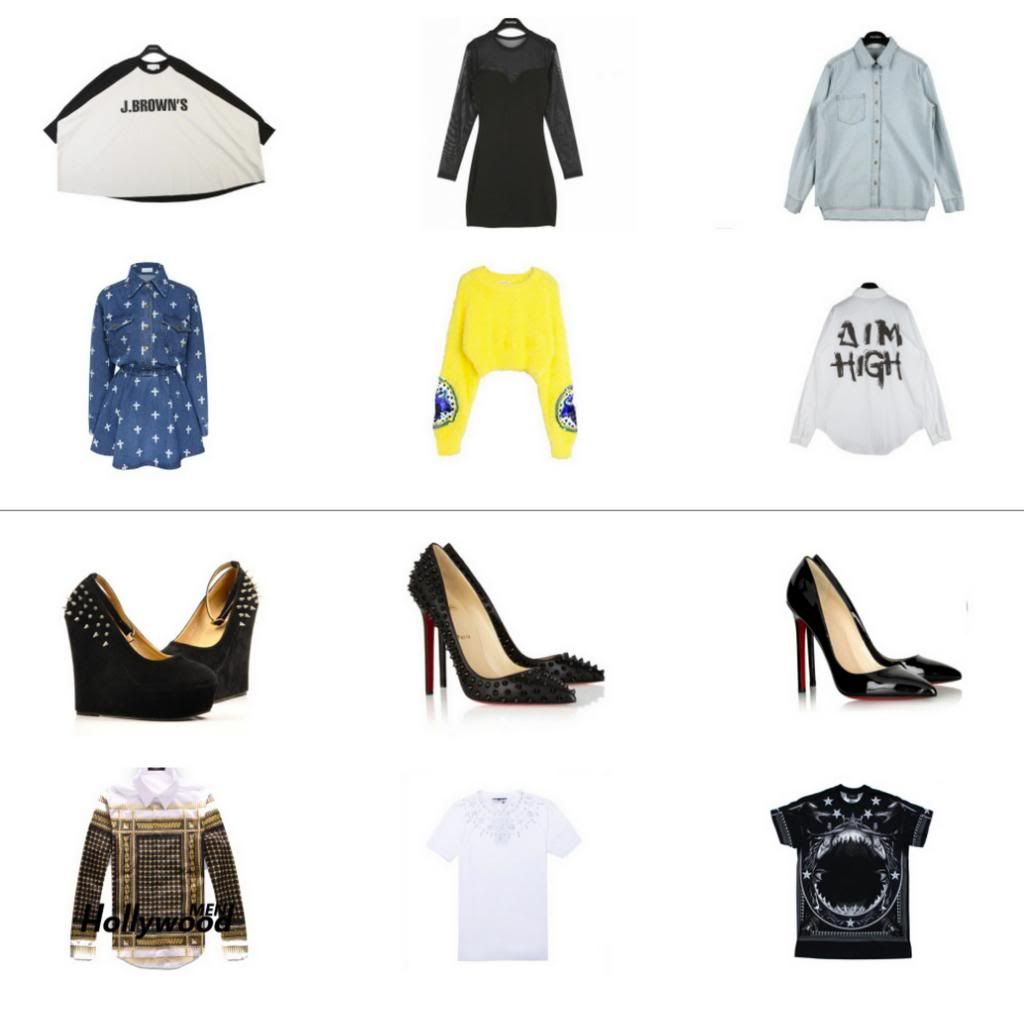 - Check out Mixmotto.com

HERE

- Like their facebook page

HERE

P/S : You get

FREE SHIPPING

by mention my name : Amanda Liu or my blog name : Sugarplum Candyfloss



What are you waiting for now, click n shop now :D