Since 1983, The A-Level programme at KDU University College (KDUUC) has been internationally recognized as the gateway to degree courses in various fields. Moreover, KDUUC's A- Level student have greatly been recognized and accepted into various prestigious universities in the UK, US, Australia and Singapore , based on their excellent and impressive academic results.
The most recent June 2012 Examination Session saw 40% of student scoring straight A's in the Advanced Subsidiary exam has yet to impressed their own college by winning top honours at the recent Outstanding Cambridge Learner Award ceremony for June 2012 that was held at Armada Hotel, Petaling Jaya on 22nd November 2012.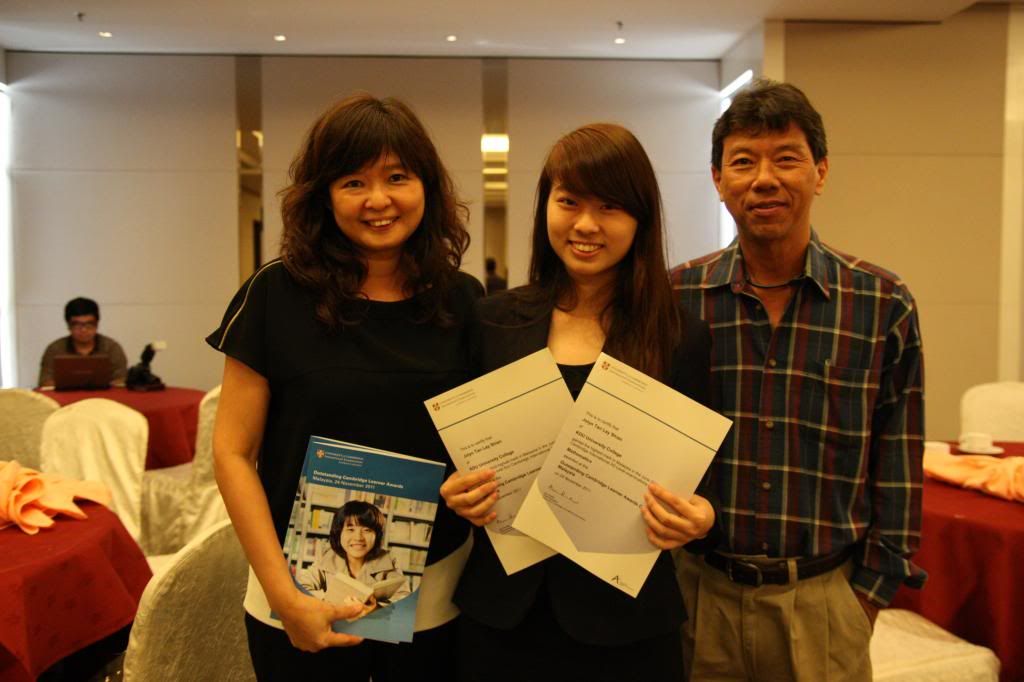 It is a memorable day to remember as KDU UC"s Best overall Student,
Jolyn Tan Lay Shian
(Arts), a JPA- sponsored student, had garnered two awards in the June 2012 examinations. She won the Top in the World award for Accounting (A-Level) as well as the First Place in Malaysia - Best Across 3 A-Level Subjects award.
Moreover, another notable high achiever is
Wong Jian Eu
, a home schooled student through O-Levels who won the Outstanding Cambridge Learner Award - Top in Malaysia for History (A-Level). After much hard work and diligence, he is now living his dreams after being accepted to read History at University of Oxford.
Furthermore, the other two who made into KDU UC's roll of honour are
Yvonned Ng Ee Lyn
, a JPA sponsored student and
Song Cai Li,
a Petronas sponsored student. Both won the Outstanding Cambridge Learner Awards - Top in the World of Mathematics (A-Levels).
The achievement of all the A-Levels student had brought proudness to KDU UC itself, said Ms R. Sathyavathy, the Academic Department Head for Pre-U Studies that included CIE A-Level and three foundation year programme (UNSW, AUSMAT and KDU Foundation).
"Our school motto is
'Learn Well, Do Well, Do Good'
. We encourage student to develop in confidence and character, as well as intellect." said Dr Todd Nelson, The Head of School for Pre-University Studies at KDUUC.